Unleash the awe-inspiring power of the king of monsters with our epic collection of Godzilla cake designs. Godzilla, the iconic giant creature, has captivated audiences for generations with his colossal size and destructive might. In this article, we showcase a range of Godzilla-inspired cake creations, featuring the towering monster, cityscapes, and breathtaking battles.
⭐ Godzilla cakes Ideas
Join us as we delve into the world of Godzilla cakes and discover the perfect centerpiece to add a touch of monster-sized excitement to your celebration.
Godzilla cakes
Godzilla fondant cake
Godzilla buttercream cake
Godzilla cake for boys
Godzilla cake for girls
Godzilla Vs Kong cake
Godzilla birthday cake
Godzilla two tier cake
Mechagodzilla cake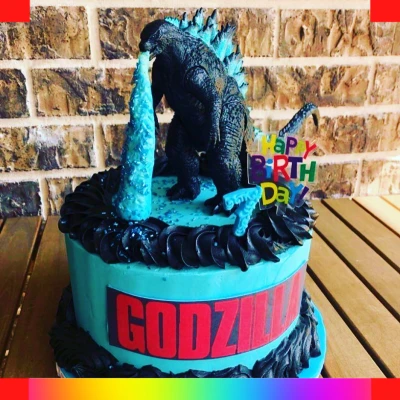 King Kong cake